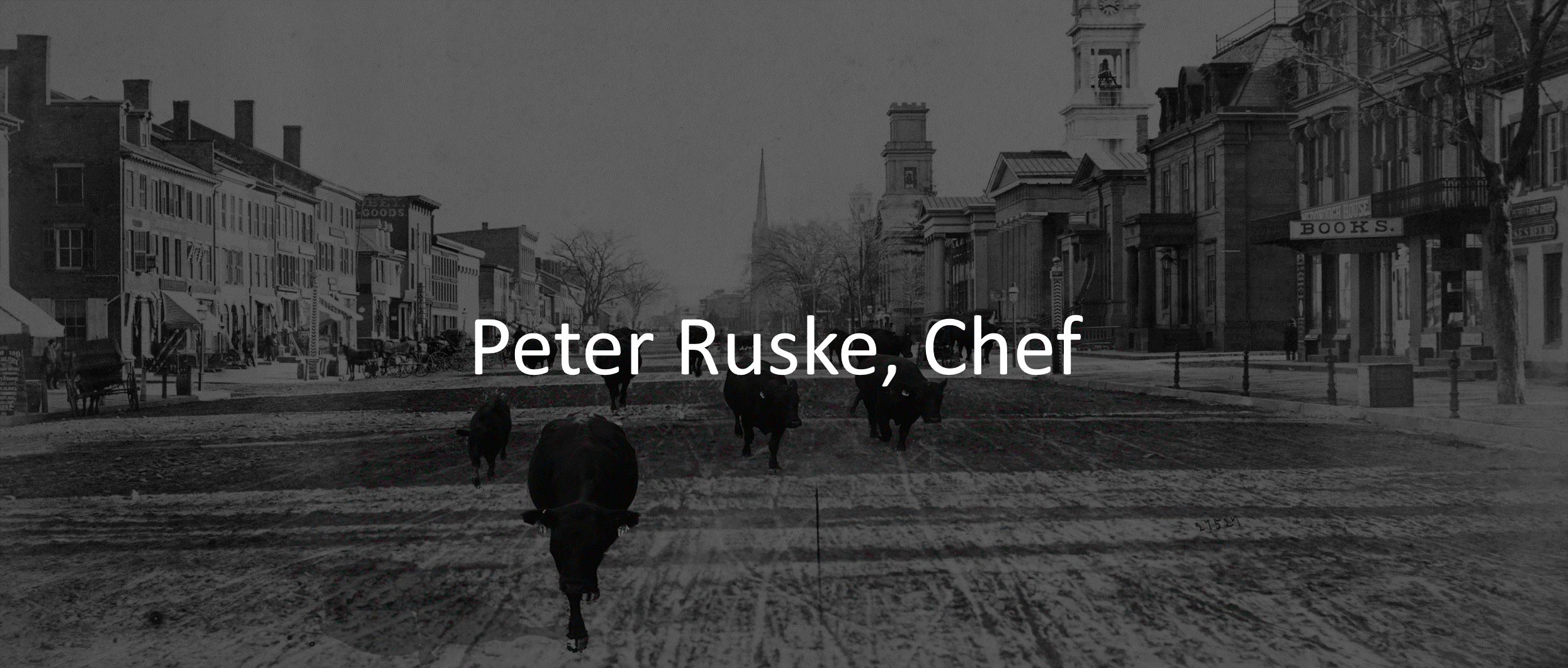 Herd Restaurant was opened by the Shapiro brothers, Patrick Ganino, and Chef Daniel Sergi, a Navy veteran and professional chef.
Chef Sergi worked his way through culinary school via the G.I. Bill. He first started in the kitchen at the age of 26 at Pistol Creek Golf Club in Berlin, Connecticut. During this time, he attended the Center For Culinary Arts in Cromwell. There, Chef Sergi gained not only the book knowledge of classic French and International cuisine, he also gained respect from his peers, who elected him Sous Chef of his class. He ultimately finished at the top of his class at the Center For Culinary Arts.
In 2020, Dan moved on, allowing Chef Pete Ruske to take the reins at Herd. Pete has helped us maintain some of Chef Sergi's classic favorites, loved by many herd fans, and has introduced new items to our menu as well. He is building the menu back from our temporary closure due to COVID19, and would love to share his culinary delights and elevated comfort food with you. Please join us!
Chef Pete began his career at Burgundy Basin Inn, in Pittsford, New York, in 1990. He moved to Burlington, Vermont, where he attended the University of Vermont, and had the fortune to work alongside chefs like Frank Pace, Jim Burnes, David Hugo, William Iliff, and Joshua Robinette. He worked the line at the Inn at Shelburne Farms and was Sous Chef at Smokejacks and Sweet Tomatoes. Prior to joining the Herd team when we opened, he worked alongside chef David Borselle at Avert in West Hartford. Pete's style is simple, clean, and sourced as locally as possible. He loves to feed the crowd what they want, and has a unique approach toward his open mindedness. Pete lives with his dog, Toki, in Cromwell, on his family's farm.